CREPE CITY 2 / IVE GOT THE HABIT!
Baddest Habit from Paul Smyth on Vimeo.
This is jokes! Kicks are officially the latest 'drug' on road, just a 'hit' will probably do you nicely for a day or two, but then you want more and have no control of how your hand enters your pocket and draws for that cash card and completes that transaction, it just seems the normal thing to do, without hesitation, simply on impulse and sheer wantingness of something so fresh, so krispy…I should know, I am a victim!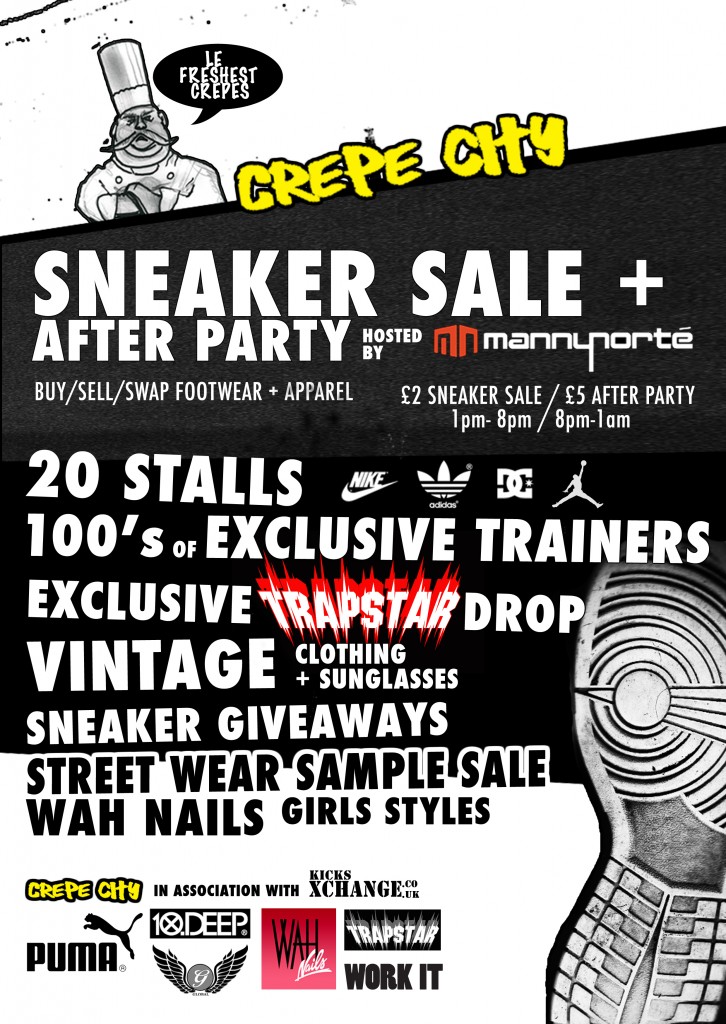 Crepe City II – London Sneaker Festival – 16th May 2010 – Reach early to kop the freshest crepes, apparently ques were on some 'Yeezy' flex last time!
PINS