KICK N CANVAS – OPENING NIGHT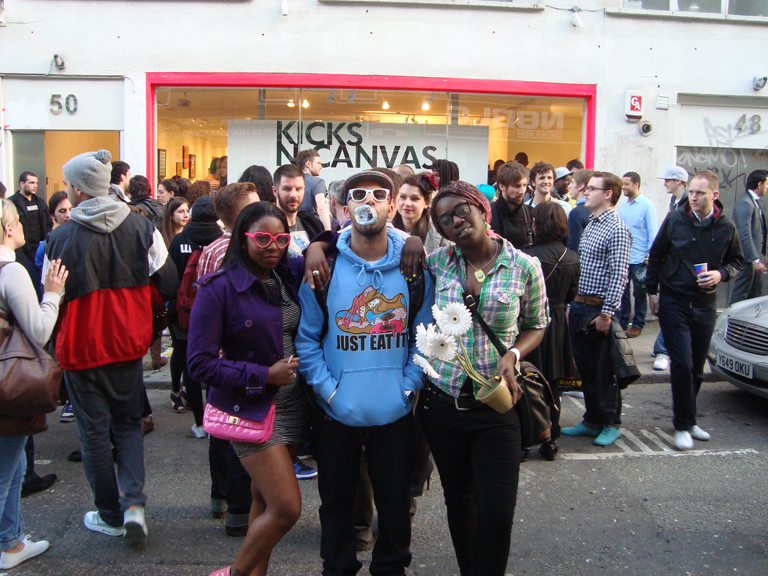 Reached Kicks N Canvas last night, a sneaker arts exhibit put together by the guys at Soleheaven. 21 artists took part including INSA, Disco Teck, Trans1, Toaster and Goldie. Each artist was given a shoe and a canvas to do their thing on, and everything will be up for sale until the April 18th.
Was good to see sneakers represented on another level other than just footwear, and hope the guys at Soleheaven continue along these lines pushing sneaker culture through these kind of events and allowing creative individuals to showcase their work with the same passion for kicks as one another.
PINS