NIKE X DIZZEE RASCAL (TONGUE AND CHEEK)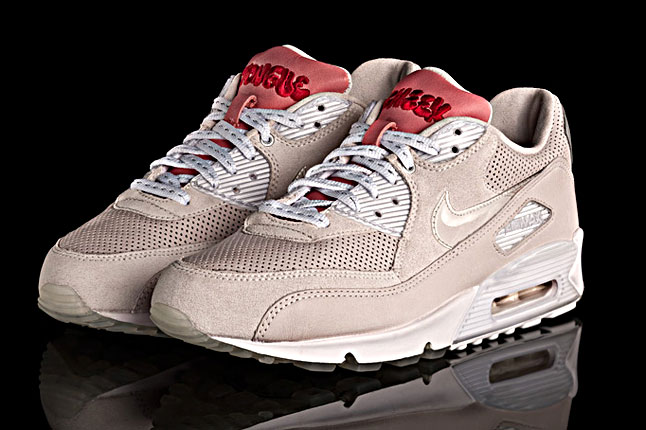 So the Air Yeezy hype has slightly calmed down (still haven't worn mine yet!), now the next 'moosic artist x nike' collab is none other than our very own Dizzee Rascal…
His latest album, 'Tongue n Cheek' will be dropping on the 21st September, aswell as these fresh Air Max 90's in collaboration with the creative genius Ben Drury. Ive been waiting for these to drop a good while now, and will be looking to kop these tomorrow at 1948 store in Shorditch where they will be officially released.
The materials evident are mix up of suede, soft perforated leather (i am fan of perforated leather!) and transparent bits including swoosh and rubber sole which contains Dizzee's Dirty Stank Logo. The heel is also personalized with a reflective Dizzee man logo which tops it off different and nicely!
Check out the promo vid, featuring 'Chillin Wiv Da Man Dem', a typical Dizzee track to jam and chillax to…
PINS