THE ICE CREAM VANS COMING MUM!!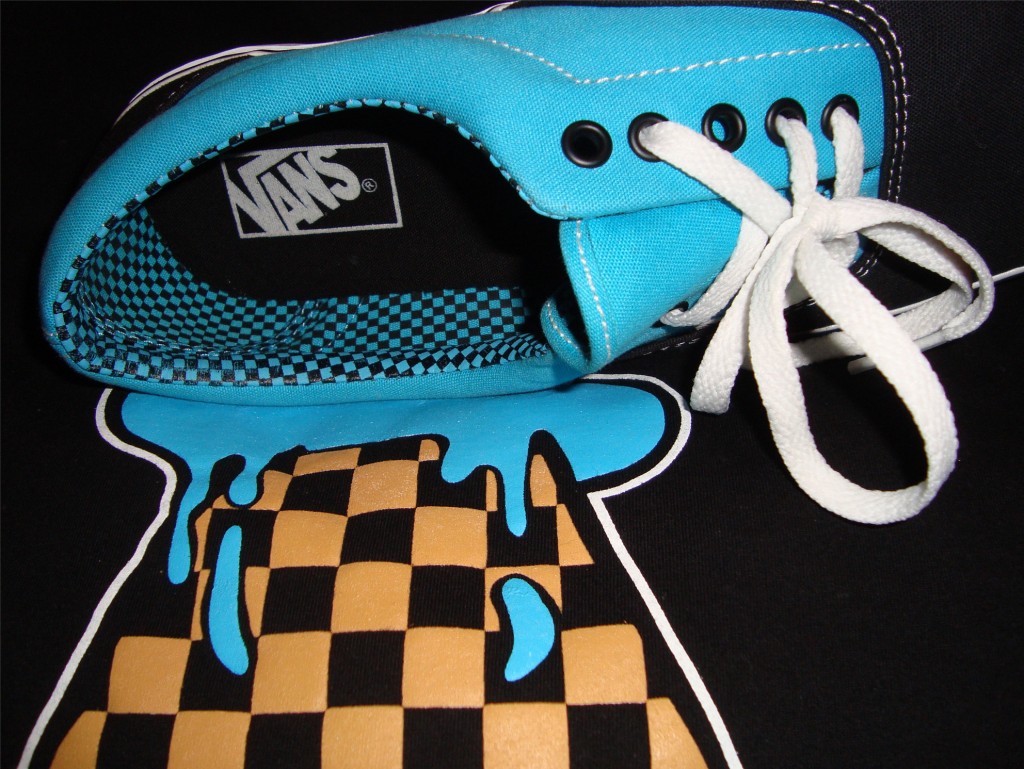 You know that sound when the ice cream van turns up on the road side and all the kids run out with mums money, pushing, kicking and head-butting each other out the way to get what they want…ahh good old days…well, the concept behind my new tee is based around Vans shoes taking the form of ice creams. Ice creams come in various flavours, as do Vans shoes in their various colours and Ice creams have cones, as do Vans with their checkered signature print (well almost!). I have to say a pair of Vans whatever the colour, complete an outfit nice and neatly. Almost everyone I know who owns a pair agrees that they are the ish!, comforatble and affordable, so you could buy two pairs at around £35 each and not feel bumped!
Here's a sneak preview of the new tee which will be dropping soonish in Bubblegum Blue and Lemony Yellow, so keep posted!
PINS